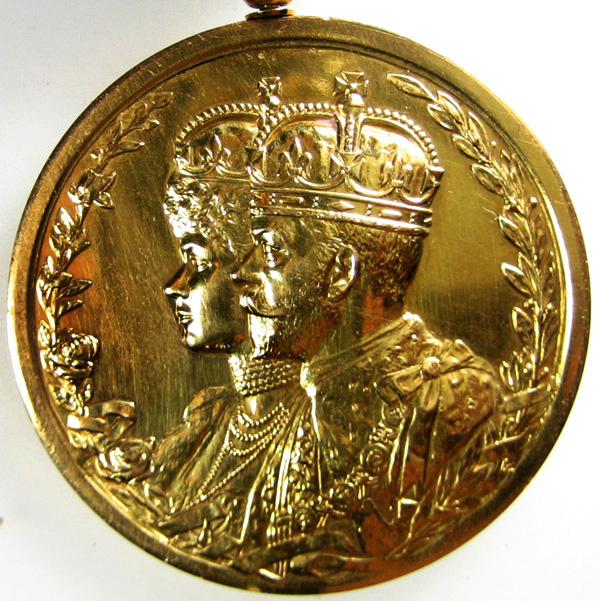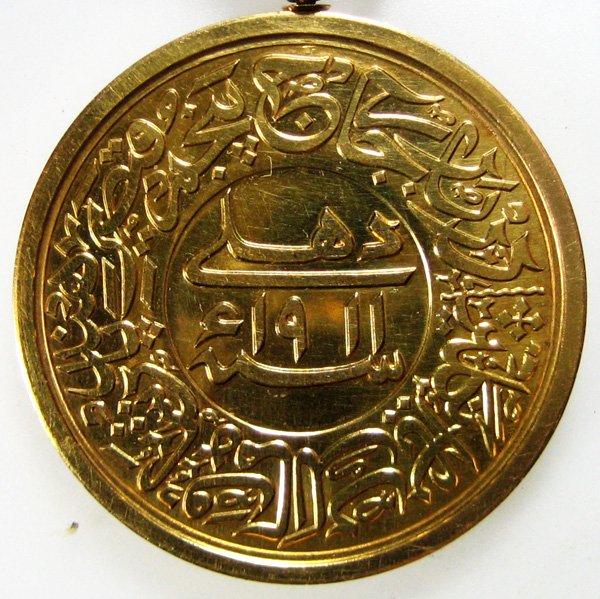 BRITISH INDIA. 1911

George V, Delhi Durbar, official gold medal (41.5gms) to celebrate the coronation of George V as Emperor of India - Calcutta mint.
Conjoined busts of George and Queen Mary l., rev. date in circle of Farsi script: THE DURBAR OF GEORGE V, EMPEROR OF INDIA, KING OF ENGLAND, with ring for suspension and ribbon. At the actual Durbar the medal in gold was awarded to the Viceroy and 27 other senior British officials. The Prime Minister of Nepal and the Aga Khan also received medals whilst a further 114 were presented to Indian Princely rulers.
Very Rare. Only 200 specimens struck in gold according to Pudd, though Spink has recently revised the number to 118 awarded the rest were melted (Pudd 911.2.1; MYB.312), ex Spink, provenance of Sir Charles Stuart Bayley, G.C.I.E., K.C.S.I., I.S.O. (Royal Indian Orders), and Lieutenant-Governor of Orrissa, Bihar and (at the time of the Durbar) Eastern Bengal and Attam - and as such was the Seventh Dignitary presented to receive this medal.
PCGS SP 58.........................$ 15000
PCGS 44240542