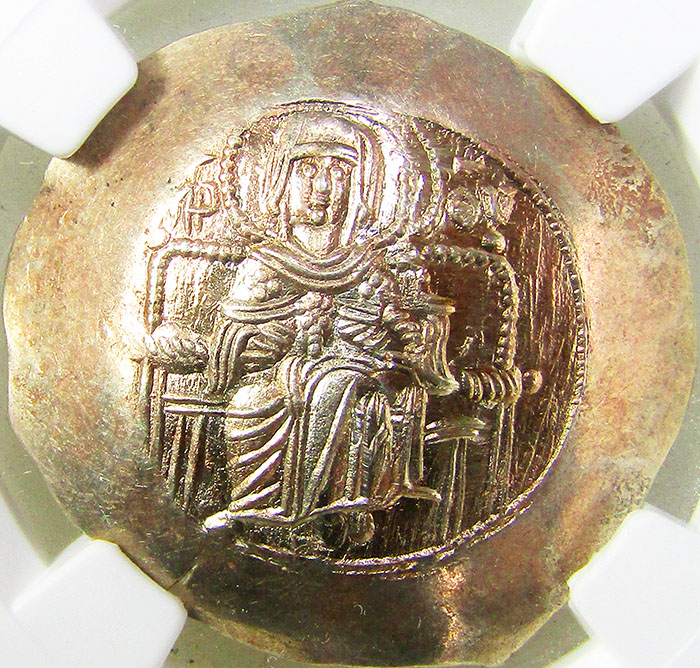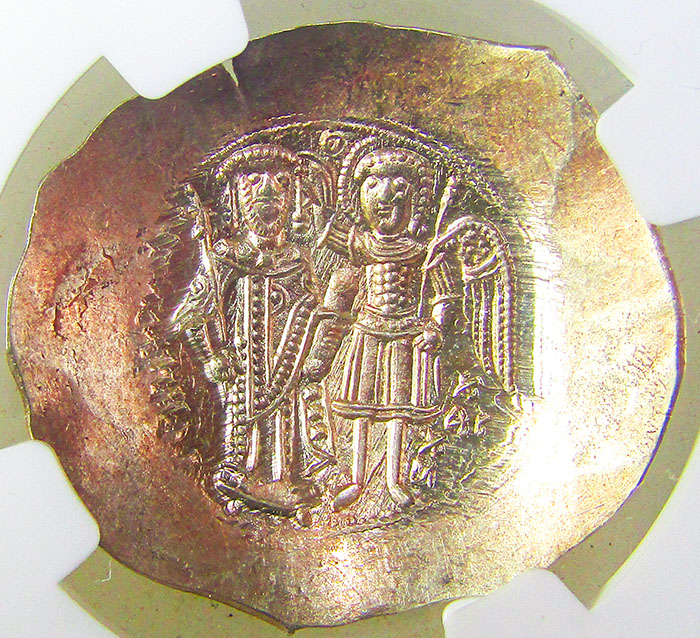 Isaac II Angelus (AD 1185-1195).
EL aspron trachy (30mm, 3.91 gm,).  Constantinople. Virgin, nimbate, enthroned facing, holding nimbate head of infant Christ on lap; barred MHP (ligate)-ΘV across fields / ICAAKIOC, Isaac II (on left), standing facing, wearing crown with pendilia, divitision, and jeweled chlamys, cruciform scepter in right hand, akakia in left, and Archangel Michael (on right), standing facing in military attire, nimbate, reaching up to crown Isaac with right hand, jeweled scepter in left; O in middle field between heads, X/AB/XM in right field. Sear 2002.
Perfectly struck and centered, and one of only five examples certified as Gem mint. It would take a collector who has been searching for years for well struck examples in decent condition to understand the difficulty of finding such a scyphate coin.
NGC Gem MS 5/5 5/5..........$7500
NGC 6323251-057