AWARD FOR THE MAYOR OF CALAIS WHO COMMISIONED AUGUSTE RODIN TO SCULPT THE BURGHERS OF CALAIS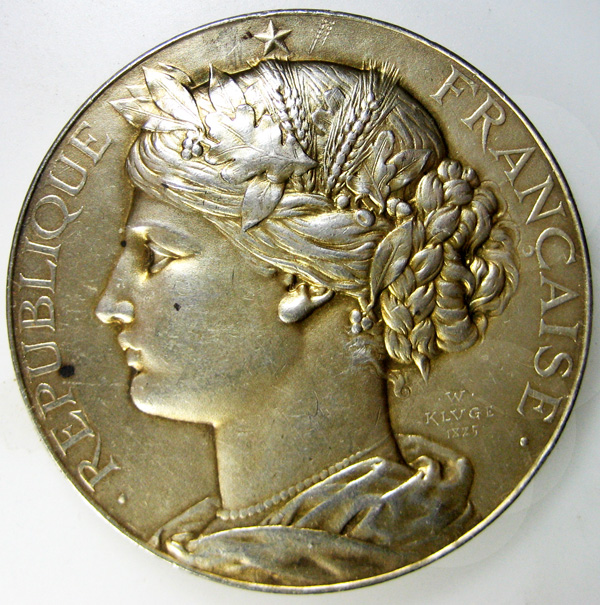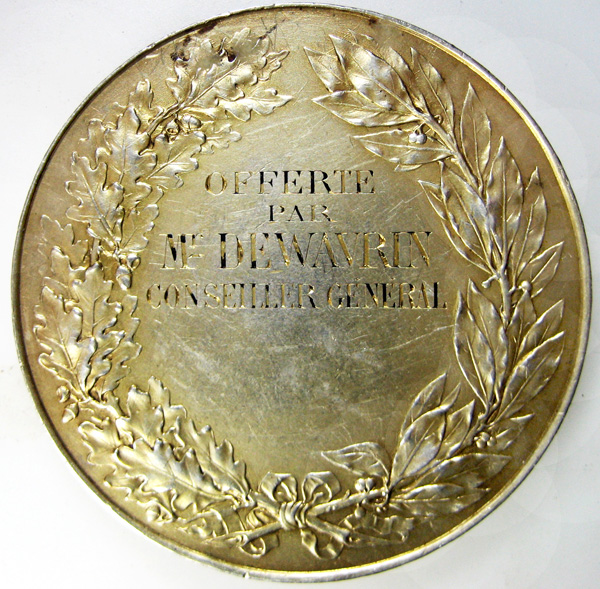 FRANCE Troisième république 1885
Departmental Assembly's (Silver) Award: to Mr Dewavrin 1885: For the Commission to Auguste Rodin for the Burghers of Calais
In 1885, Omer Julien Dewavrin was the Mayor of Calais, who selected and commissioned Auguste Rodin to do the landmark series of sculptures "The Burghers of Calais" which commemorated the bravery of six wealthy citizens of Calais who volunteered to be executed in order that the rest of the town be spared by Edward III during the 100 years war. The commission was a landmark for both the department of Pas-de-Calais and for young Auguste Rodin who had been passed over in his three previous attempts to secure a public commission.
58 mm (78 gm), edge marked argent
Signed by W Kluge 1885 - Wilhelm Kluge was a medallist working in the studio of J.C. Chaplain at this time and the Marianne on the obverse bears remarkable silimilarity to those of Chaplain.
AU.....................................................$1800